Week 49 Highlights
This week's meal plan has a little bit of everything: pork, chicken, beef, fish, and a ROCK star dessert! I had fun in the kitchen this week because I pulled out a few Dining Diva favorites and optimized those. I also tried a few new recipes, and the best part was that I had a couple of kitchen helpers. Dining Diva Dinners exists to make healthy family dinners easy. I figure if I am going to do the work anyway, the least I can do is share and make it easier for you too! However, don't limit the family time just to sitting down to dinner. Invite your family into the kitchen to help in the preparation too.
These days, I can't stand at my kitchen island without my little guy pulling up a stool to cook with me. It's great joy. My daughter is the same. However, our older kiddos are much more hit or miss with their desire to help. So, this week, I invited them to be with me. My son Chase was my sous chef in making the ROCK star dessert (more on this in a minute, I promise). It was great quality time for us. He learned about cooking, and we got time to ourselves to talk and cook. It was fabulous. It was only about 20 minutes, but in this case, it was quality, not quantity.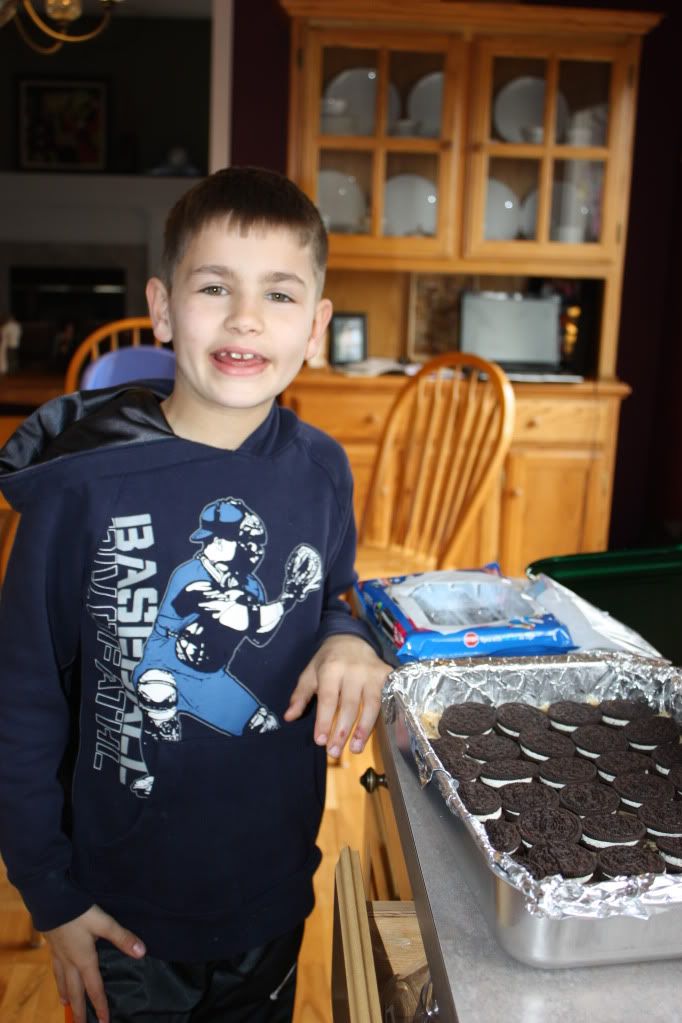 Invite YOUR kids to help in the kitchen. It's an experience they'll remember for years to come, and even the littlest ones can mix, dump ingredients, and lick beaters!
(This is my daughter, Eliana, before we put the Spaghetti Pie in the oven.)
This week's must make meals? The Cheesy Beef Burritos are a quick, fiber and protein packed dinner that everyone loves. They come in right around 300 calories/burrito, but are filling and delicious. (I use high fiber, low carb tortillas that are 60 calories per serving, and they taste great!) This is now a Dining Diva Dinners favorite meal.
This week also includes Sour Cream Chicken, a simple dish that goes great over rice. This is another one the kids devoured. For everything in this dish, use low fat/fat free. You won't miss the calories. I also made the popular Pinterest recipe, Melt in Your Mouth Chicken, but I couldn't stand to use the full fat mayonnaise. I substituted low fat Miracle Whip, and my husband, who hates mayonnaise, loved the dish....shhh, I didn't tell him what was in it!
Finally, this week's Impress Them meal is crockpot ribs. These ribs fall off the bone they are so tender. It's a great way to impress company and still be able to spend time with them rather than in the kitchen.
Of course, the finale this week is the ROCK star dessert. It's really called Chocolate Chip 'n' Oreo Brownie Bars, but that so undersells the dessert. A combination of chocolate chip cookie dough, Oreos, and brownies, this dessert may well be the best one ever.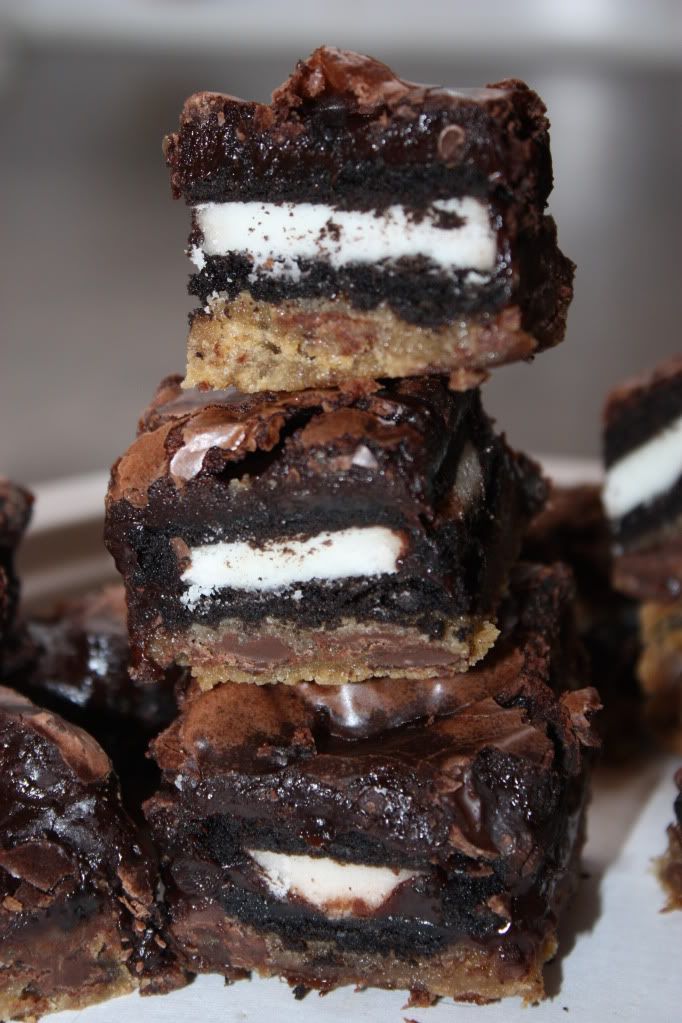 Happy eating,
Susan
Like
us on Facebook: Dining Diva Dinners and follow us on Twitter: diningdivadnrs and on Pinterest: Susan Vanell-Charpentier
Trackbacks